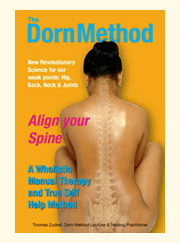 Written by Thomas Zudrell, The Dorn Method, a fully illustrated Self-Help/Self-Therapy manual for Back Pain Sufferers and all Health consciuos people.
ISBN: 9719222077
Publication date: 2005
Genre: Health/Wellness
Language: English
Binding: Paperback
Size: 150 x 230 mm
Price: HKD 150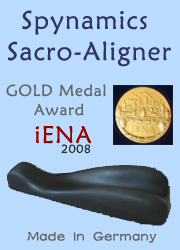 Spynamics Sacro-Aligner, an innovative & problem solving product recieved a Gold Metal Award in iENA 2008, is a Self Help Tool base on the principles of Dorn Method to alignment sacrum, coccyx and spine. It is appliable to anyone whose height is 1.4m or taller.
It could also be used to release the following symptoms:
- Back Pain
- Migraine/Headaches
- Spinal Disc Problems
- Muscle Tensions
- Gentle Stretching
- Self-Massage
- and more...
Price: HKD 550
For more information, please visit this website. The PDF user manual is also available here .
* iENA - the world's leading fair for inventions, product innovations and problem solutions.